Frostburg State University Camp
Future Bobcats,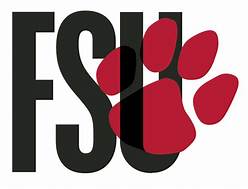 Grit. Energy. Leadership. These are the pillars of our program and they define what Frostburg baseball is all about.  Does this describe you?  Do you persevere in the face of adversity with a never quit attitude? (Grit) Do you lift up the atmosphere instead of sucking the life out of it? (Energy) Do you make others around you better and inspire them to be their best as you pursue personal excellence? (Leadership)  If you answered "YES" to those questions, then you are exactly the type of player we want to be a part of our program and we would love to have you show those qualities and your baseball abilities at our upcoming camp.
2021 Frostburg Baseball Prospect Camp
Date: October 9, 2021
Cost: $100
Agenda:
9:30am – Player Registration
10:00am – Introductions & player warm-up
10:30am – Skills & Development
11:00am – Pro Style Workout
11:45pm – Pre-Game warm-ups
12:00pm – Showcase Game
2:15pm – Closing remarks
2:30pm – Campus Tour (optional) 

CAMP WEBSITE LINK (CLICK HERE)

I hope that you will consider attending this event and give us the opportunity to meet you and evaluate you for our program!
Best,
Dean Peterson
Assistant Baseball Coach
Frostburg State University
101 Braddock Rd
Frostburg, MD  21532
www.frostburgsports.com
Frostburg State University Baseball Recruiting Questionnaire