We would like to take this time to personally invite you to the Shepherd University Baseball 2021 Fall Exposure Camp at Shepherd University. It will be held November 14th on Shepherd's campus in Shepherdstown, WV. This is a can't-miss opportunity for the student-athlete with aspirations of playing collegiate baseball at the Division II level in one of the Best D2 Conferences in the Country (PSAC). All instruction, evaluation, and feedback are done by the Shepherd coaching staff, as well as coaches from other academic institutions. Registration is open and spots are going very fast, each position is capped so try to register soon!
Pitchers and Catchers – 8:30am -12pm
Position Players- 12:30-3:30pm
The camp is open to any and all high school aged players as well as Junior College players and designed to improve each camper's individual skill set, strengthen their concept of team baseball, and perform in a number of situational settings for the collegiate coaches in attendance. The camp will consist of position specific drills, fundamental skill sessions, and pro-style workouts. The demonstrated skills and instruction will allow each player to continue to develop long after the conclusion of camp. 
For more information on the camp and to register, follow this link:
Please direct any questions regarding the camp to the Shepherd University baseball staff at:
Best of luck with the remainder of your Fall Showcase seasons and we look forward to seeing you in November!
The Shepherd University Baseball Coaching Staff
**************************************************************************************************
Frostburg State University Camp
Future Bobcats,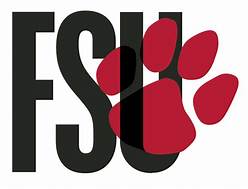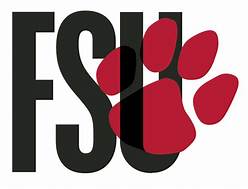 Grit. Energy. Leadership. These are the pillars of our program and they define what Frostburg baseball is all about.  Does this describe you?  Do you persevere in the face of adversity with a never quit attitude? (Grit) Do you lift up the atmosphere instead of sucking the life out of it? (Energy) Do you make others around you better and inspire them to be their best as you pursue personal excellence? (Leadership)  If you answered "YES" to those questions, then you are exactly the type of player we want to be a part of our program and we would love to have you show those qualities and your baseball abilities at our upcoming camp.
2021 Frostburg Baseball Prospect Camp
Date: October 9, 2021
Cost: $100
Agenda:
9:30am – Player Registration
10:00am – Introductions & player warm-up
10:30am – Skills & Development
11:00am – Pro Style Workout
11:45pm – Pre-Game warm-ups
12:00pm – Showcase Game
2:15pm – Closing remarks
2:30pm – Campus Tour (optional) 

CAMP WEBSITE LINK (CLICK HERE)

I hope that you will consider attending this event and give us the opportunity to meet you and evaluate you for our program!
Best,
Dean Peterson
Assistant Baseball Coach
Frostburg State University
101 Braddock Rd
Frostburg, MD  21532
www.frostburgsports.com
Frostburg State University Baseball Recruiting Questionnaire