Hello, below you will find the bios for each of the BV coaches in our program.  The BV Baseball Club runs its organization much different than other programs in our area.  It is not unusual to come to a BV practice and see a half a dozen or more BV instructors running the workout.  The other big difference is these men COACH the teams.  I see other programs have a list of guys that do instruction in the winter, then come the spring/summer season the teams are coached by dads.  In BV,  our coaches not only know the kids in our program from an instructional perspective, they are the game coaches for these players.  This is important because it builds a great atmosphere for our players to grow as a baseball player and a young man, and allows our staff to continue the growth of a player after the winter training is over and the game season has begun.  The few "Dad Coaches" we have in the BV program, are screened coaches that have both high level playing experience, and coaching experience.  For the most part, our teams are all managed by the gentlemen below:
Brian Smith – Beaver Valley President 
Brian started the Beaver Valley Baseball Club in 1996.  In his 25 years of coaching/running BV, the program is respected both nationally and locally.  This season he should climb over the 3,300 win plateau as a travel baseball coach.  Brian has managed his BV teams in 9 of the program's 12 Cooperstown Championships (A national record at Cooperstown Dreams Park) and has more Dreams Park wins then any other coach in the nation.  He also managed his 13U BV Red team to the first ever USSSA Elite World Series National Championship in Disney in 2004.  Brian also managed a 14U team to a runner up finish in the same event in 2007.  Brian managed his team's to Triple Crown Sports National Championship in Myrtle Beach, SC on 3 different occasions.  His program has won USSSA Super NIT events dozens of times; as well as countless tournaments at Ripken, Sports Force Park, and other great tourney organizations around the country.  Locally, Brian's BV teams have been Champions many times in our area's biggest events, which include the Cap Classic and other Atlantic Coast Events, tourneys at No Off Season, Ohio Baseball events. etc . . .  In 2011, Brian was named the National Coach of the year by travelballrankings.com (a website that is no longer around that had local and national rankings).  Brian has been part of the development and training of thousands of players, including over 30 who had their name called in the MLB draft.  His goal for the kids in the program is pretty simple, at a younger age, DEVELOPMENT and a baseball season the is built on a great EXPERIENCE.  As players get to their 8th grade year and older, the program face changes to DEVELOPMENT and getting players RECOGNIZED to play at the college level.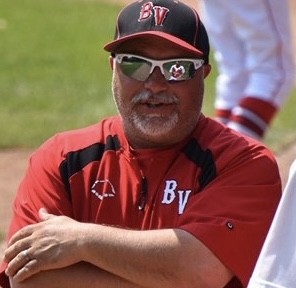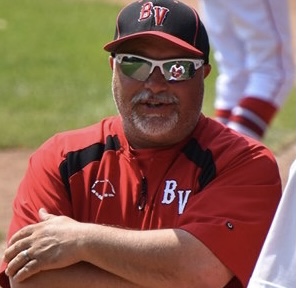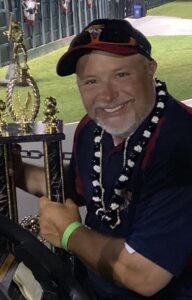 Patrick Cutshall – Beaver Valley Coach / Fielding Instructor
Patrick played his high school baseball at Blackhawk,  After high school, he attended Mercyhurst College and still owns the single season homerun and RBI records. The Houston Astros selected Cutshall in the 17th round of the 1997 amateur draft. Patrick played with Auburn Doubledays, Quad City River Bandits & Michigan Battle Cats.  Patrick was inducted into the Mercyhurst College Hall of Fame in 2009.  Patrick coached collegiately at Mercyhurst University – North East Campus.  Patrick currently coaches the Beaver Valley 10U Black, 16U Red and 17U Red teams.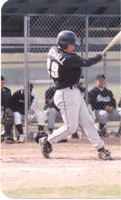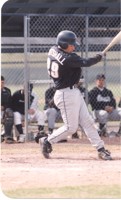 Danny Farrow – Beaver Valley Coach / Fielding Instruct
Dan played baseball at New Brighton High School, then went on to play his college baseball at the Community College of Beaver County.  He started coaching travel baseball in 2004.  In 2021, he will have been with the Beaver Valley Baseball program for 18 years, and will be going after his 1,800th win.  In his first year with BV, he finished in 2nd place at Cooperstown Dreams Park.  In 2010 and 2011, he won back to back Championships in Cooperstown.  Since 2011, he has coached in the 10u and 11u age divisions.  He has twice managed teams that have won the 10U Triple Crown Sports National Championship, in 2013 and 2018.  Danny is known as a great technical coach whose teams are always well prepared for any situation and a staple on the BV Baseball coaching staff.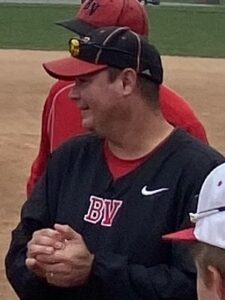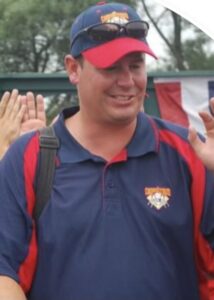 Todd Weischedel – Beaver Valley Coach / Hitting Instructor
Todd played his high school baseball for Rochester and played for the Sports Zone Express from age 14 until he graduated.  Todd continued his career at Penn State Greater Allegheny.  Todd is currently running all aspects of the New Castle facility.  Todd has been coaching travel baseball for 4 years and works with outfielders and catchers.
Chris Coennen – Beaver Valley Coach / Hitting Instructor
Chris played his high school career at Seneca Valley and continued his baseball career at Waynesburg University.  After college, Chris coached two years with the Sports Zone Express prior to moving to Virginia.  In Virginia, Chris was the head coach of Hopewell High School for two seasons.  Chris returned to Pennsylvania and was an assistant coach at Freedom High School before returning to the Beaver Valley staff.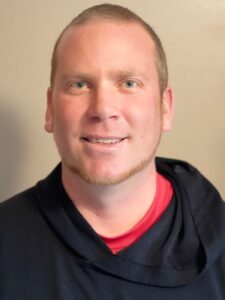 Michael Lucarelli – Beaver Valley Coach
Michael Lucarelli has been a coach for Beaver Valley Baseball since 2008. He has been a staple for the BV program in our youngest ages; as he coaches 8s RED and 9s RED each year. He is a Third Grade teacher at Riverside Elementary which helps him really connect to this age group. During his coaching career his teams have won at every level they have played at including: Multiple Ripken Tournaments, USSSA Super NIT Championships, a 2016 9u Triple Crown Sports US Club Championship Finalist in Atlanta Georgia, and a 2014 8u National Championship at the Triple Crown Sports Summer Nationals in Myrtle Beach South Carolina.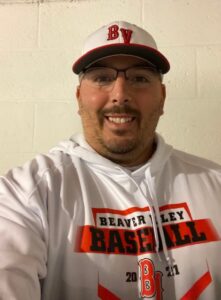 Ray Scala- Beaver Valley Coach / Instructor
Ray's love for baseball started at an early age.  He started playing with BV at the age of 10 and finished his travel ball experience with the Sportszone.  As a 16 year old he was a member of the NABF World Series Championship team out of the Scene Park Class B League.  He was also the shortstop on the 2015 Neshannock High School WPIAL and PIAA Championship team.  After High School, he was awarded a baseball athletic scholarship at St. Bonaventure University and later transferred to Slippery Rock University where he was a 4 year letter winner.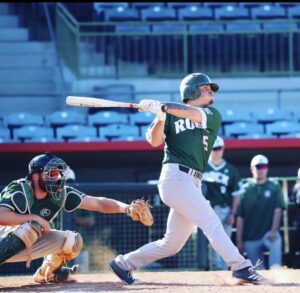 Matthew Emge – Beaver Valley Catching Specialist
BV is proud to announce Matt Emge as our new catching/hitting instructor! 
Matt  was a catcher at both The Ohio State University and the University of Pittsburgh who has stayed in the game by helping young men grow as people and as athletes. Although I started playing baseball as soon as I could walk, my baseball "career" did not officially begin until I started playing for Beaver Valley at 10 years old. It was at Beaver Valley that I started playing alongside some of the best talent in the area, and most importantly, I learned how essential it was to become a student of the game and the life long benefit of hard work. 
As long as I have been able to, I have been instilling those same core value into young athletes. I was a full-time catcher for 15 years who has taken 10's of thousands of swings surrounded by great coaches, and I am hoping to be that coach to someone else.

Dave Lemley – Beaver Valley Coach / Instructor
Coach Lem played his high school baseball at Bethel Park and played 3 years at LaRoche College.  During his college days, he holds the LaRoche record for most career home runs as well as most home runs hit in a single season.  Dave was an all conference and region infielder and an all conference pitcher.  After College, coach Lem signed a professional contract to play with the Traverse City Beach Bums in the frontier league.  After his playing days, Dave was the Bethel Park hitting coach for the 2018 and 2019 seasons.  Coach Lem works with our BV White/Grey teams, as well as manages the 2021 BV 15s BLACK.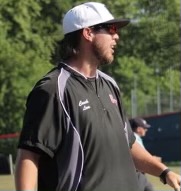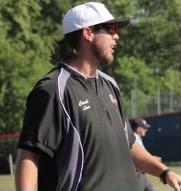 Corey Fischer – Beaver Valley Coach/Instructor
Corey played his high school ball at Bethel Park High School where he pitched for the section championship team his senior year. Upon graduation Corey played college baseball at Waynesburg University pitching for the yellow jackets all four years. One of the highlights of Corey's career came during his junior season where he ended the season with a 3-0 record and a 2.08 ERA earning the team's 2021 Pitcher of the Year award. During his senior season he led the team in innings pitched, logging 53.0 IP and earning honorable mention for the President's Athletic Conference. Corey has spent the past two summers working with BV pitchers ages 13 and 15 year old.  Corey will be coaching one of our BV teams in 2023, and working with our pitchers of all ages at our Greentree location during winter training – BV wants to welcome Corey to our elite coaching staff!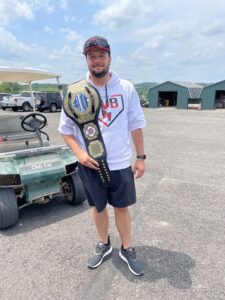 Tyler Barnot – Beaver Valley Coach /Hitting Instructor
BV Baseball Club wants to welcome Tyler Barnot to our baseball family! Tyler helped a little with our winter training a year ago, but will be joining our staff on a more full time basis for the 2022 season. Tyler's impressive baseball background is as follows,
Tyler was a 4 year starter and Letter Winner at Westminster College.  He was a 2 year captain in college as well.  Tyler's senior season he hit .330 and was the 2021 Team MVP. 
After his senior year in college, Tyler spent the 2021 summer as the Head Baseball Coach of Waccamaw Waves College Summer League team in Myrtle Beach, SC!! 
The BV Baseball Club wants to welcome Tyler – we are excited to have this young and talented baseball coach working with our players!!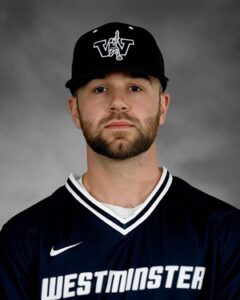 Tony Fisher – Beaver Valley Coach (14U White) / Instructor
Coach Fisher played his high school ball at Bethel Park, his passion for the game kept him in it as a high school coach for 19 years. The final 9 years as the head varsity coach at Bethel Park, he amassed 131 wins, made eight playoff appearances, won four conference titles, and twice was named conference coach of the year.  This year will mark Coach Fisher's 4th season as a coach on the BV Baseball Staff.  Tony is one of our parent coaches, and as you can read above, he brings a great presence for the BV 12s WHITE that he will coach in 2021.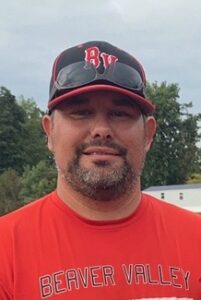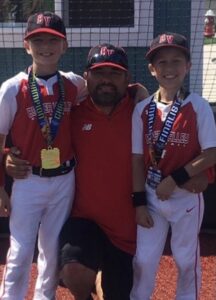 Chris Lee – Beaver Valley Coach/Instructor
Chris played high school ball at Bethel Park High School. He then transitioned to the college level, where he played at Waynesburg University. Chris, who was primarily a catcher also played some first base in his time at Waynesburg. He had over 250 career plate appearances with the yellow jackets. Some of his highlight seasons came in his freshman and junior year hitting .319 and .367 respectively. He was a two time captain of the jackets. BV is excited to welcome on Chris as a new member of the 2023 coaching staff!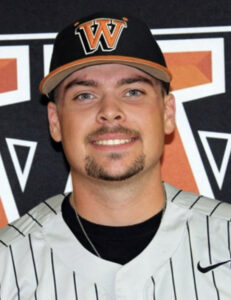 Joe Yost – Beaver Valley Coach (BV 14 GREY) 
Joe played high school baseball for East allegheny where he was a 4 year starter and a 3 sport athlete.  Joe was invited to play for the highly regarded White Oak Stars Palomino team as a sophomore.  This team over the years had coaches who were either a MLB AAA manager, a South Carolina D1 Pitching Coach, or local MLB scouts.  Joe then had a brief stint at Pitt as an invited walk-on.  Joe transferred to JUCO powerhouse CCAC South where they achieved a national ranking of 6th in the country.  Joe is one of our dad coaches, and as you can read above, he brings great leadership to the BV 12s GREY that he will coach in 2021.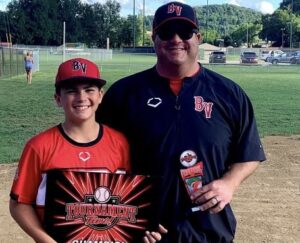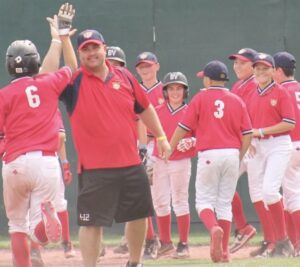 Zach Murray – Beaver Valley Coach/Player Development
Zach played his High School ball at Baldwin, and was part of a 16-4 overall section winning team which finished as the WPIAL Runner Up!  After High School, Zach continued his baseball career, playing 4 years at Penn State Behrend.  In his 2016 sophomore season, Zach was voted the team's most improved player.  In 2017, Zach earned the team's Golden Glove Award for his defense in Centerfield and as a Catcher!  BV is happy to have Zach Murray on their BV coaching staff!

Brian Vogel – Beaver Valley Coach/Player Development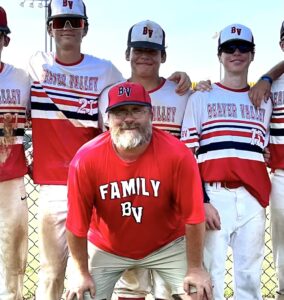 Dennis Wade – Beaver Valley Coach/Player Development (Beaver Valley West 14U)
Dennis brings over 25 years of coaching experience to our program.  I have coached against Dennis and his guys many years ago, and man did we have some battles.  In his coaching career, Dennis has coached teams that won Championships or Runner Ups in some of the countries top events like the PG Nationals, USSSA State Championship, USSSA World Series, CABA World Series.  Dennis is coaching our BV West 14U team based out of the Akron/Canton areas in the 2023 season – we are lucky to have Dennis and his crew part of the BV Family!